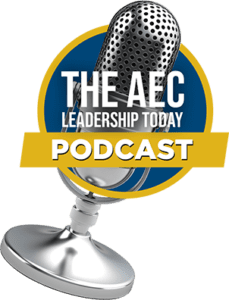 Search for other episodes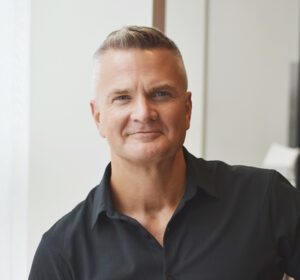 Today's episode of the AEC Leadership Today podcast features Tim Schroeder, FAIA and President of Neumann Monson Architects. Our topic is proactive organizational transformation and intentional legacy creation – something that's available to all of us right now should we choose it. 
---
Transformation, Success(ion), and Legacy Design for Smaller Firms
Welcome to a very special episode of the AEC Leadership Today podcast – one we can use right now as an encouragement for all firms, but especially for smaller firms who are too often told that successful leadership and ownership succession is beyond them: it's not… and it never has been! 
What is needed especially now, however, is what our guest, Tim Schroeder, President of Neumann Monson Architects walks us through. 
As he does, pay particular attention to: 
All the "from-to's" that Tim shares: from silos to cross-functional; from hierarchical to flat; from overwhelming to empowering; from closed to open, inclusive, and attractive; and from discontent and dissatisfying to deeply engaged and aligned, 

The choices that were made by leadership to actively listen, learn, grow, trust, change, and evolve – even, and especially, when all the details had yet to be figured out, 

The timing, catalysts, and strategies used to build the initial momentum needed to overcome the inertia of "tradition" and "all that was known" at the time, and  

The business decisions the firm made from the start to choose their own better future in terms of the type of work and clients that continue to drive employee engagement, pride, passion, and recognition, while also making a real difference. 
Proactive organizational transformation and intentional legacy creation never happens by accident – or overnight – but did truly happen for Neumann Monson.
It is also available to all of us right now and, given all the massive changes we've spoken much about in several recent episodes, I suspect that many of us may already be facing our own "crucible moments" should we take a minute to look around.
---
"We were learning to be comfortable being uncomfortable as everybody else was learning to take more ownership… we shifted from a mindset of power and control to a mindset with more humility and vulnerability. We needed to be open to the idea of change and leveraging (versus complaining about) generational differences."

— Tim Schroeder 
---
In this episode, we discuss:
Tim's background in architecture, why he didn't savor the thought of leading the traditional practice despite its success, and his role in helping to lead the firm's transformation.

What truly triggered the reinvention process.  

What role deciding to become more selective with both projects and clients and proactive in seeking out specific new clients and projects played (and continues to play) in the firm's transformation.

The process of building shared trust and replacing power and control with humility and vulnerability at leader levels and in turn creating empowerment and engagement at practitioner levels. 

The power of leaders deciding to work on the company and coach others versus just working on and leading projects. 

The power and role of openly sharing project financials and expanding client relationships to close organizational gaps and build new understanding and ownership of results. 

The personal and organizational investments made to build momentum for change and the time it took. 

How to balance operational needs with strategic advancement.  

The steps and considerations for how to create a legacy in terms of effective leadership and ownership succession. 

What a well-structured, high-functioning, open, and virtuous (and non-siloed and non-hierarchical) culture looks like in practice.  

Tim's advice for other leaders and leadership teams looking to transform their firms. 
---
"Probably the biggest thing was to shift our mindset to believe in our staff and invest in them and create the conditions for their success."

— Tim Schroeder 
---
Tim and the Neumann Monson team have done remarkable things over a fairly short period of time, and I hope this conversation is an inspiration for you and your team to create and sustain your own better present and future starting now! 
---
About Tim Schroeder, FAIA, CDT, CXMP, LEED AP
As an architect and a community member, Tim draws on values, which he conveys both by example and through the ideals, policies, and practices he has instilled at Neumann Monson. As a leader, he strives to maintain a graceful balance of compassion and a tenacious drive toward excellence.
In 1991, Time first joined Neumann Monson's team of seven as a summer intern. After graduating from Iowa State in 1994, he continued full-time and was soon leading community-shaping projects and some of the first LEED projects in the state. Tim became a principal and a studio leader in 2000 and a broad portfolio of work emerged as he served civic, higher education, and entrepreneurial clients. Most notable were numerous projects with developer Marc Moen which introduced urban living and renewed vibrancy to downtown Iowa City and earned the firm's first recognitions for design excellence. The cumulative impact of Tim's early career earned national recognition with the 2008 AIA Young Architect Award.
Tim moved to a firmwide leadership role in 2012 and soon rallied a growing firm through a period of transformation focused on holistic success including consistent design excellence, team engagement and empowerment, and a strong focus on delivering a high-quality client experience. In 2018, Tim became Neumann Monson's 3rd President.
Neumann Monson continues a focus on constant evolution toward meaning and purpose. In 2020, Tim facilitated the process of becoming a Just Organization, a third-party certification process measures organizational equity, diversity, inclusion, employee health and well-being, employee benefits, and stewardship.
Tim's balance of compassion and drive toward excellence is echoed in Neumann Monson's policies and practices which build empathy and alignment. With Tim's guidance, Neumann Monson has emerged as: a leader in design and environmental stewardship; as a national leader in both client and employee experience; and as a community leader with expanding positive impact. 
---
Listen here to this powerful excerpt
Thanks for listening to the AEC Leadership Today Podcast!
I sincerely hope you enjoyed today's episode. Be sure to also check out Tim's links, as well as the related resources links below to learn more. If you like what you heard, leave a review on iTunes and share the podcast with your friends, colleagues, partners, and peers. Look forward to seeing you in the next episode!
---
Resources Mentioned in This Episode
---
Other Related Resources
Are you interested in being a guest?
How to help out
Please leave a review on iTunes, Spotify and Stitcher. They really help, so thank you.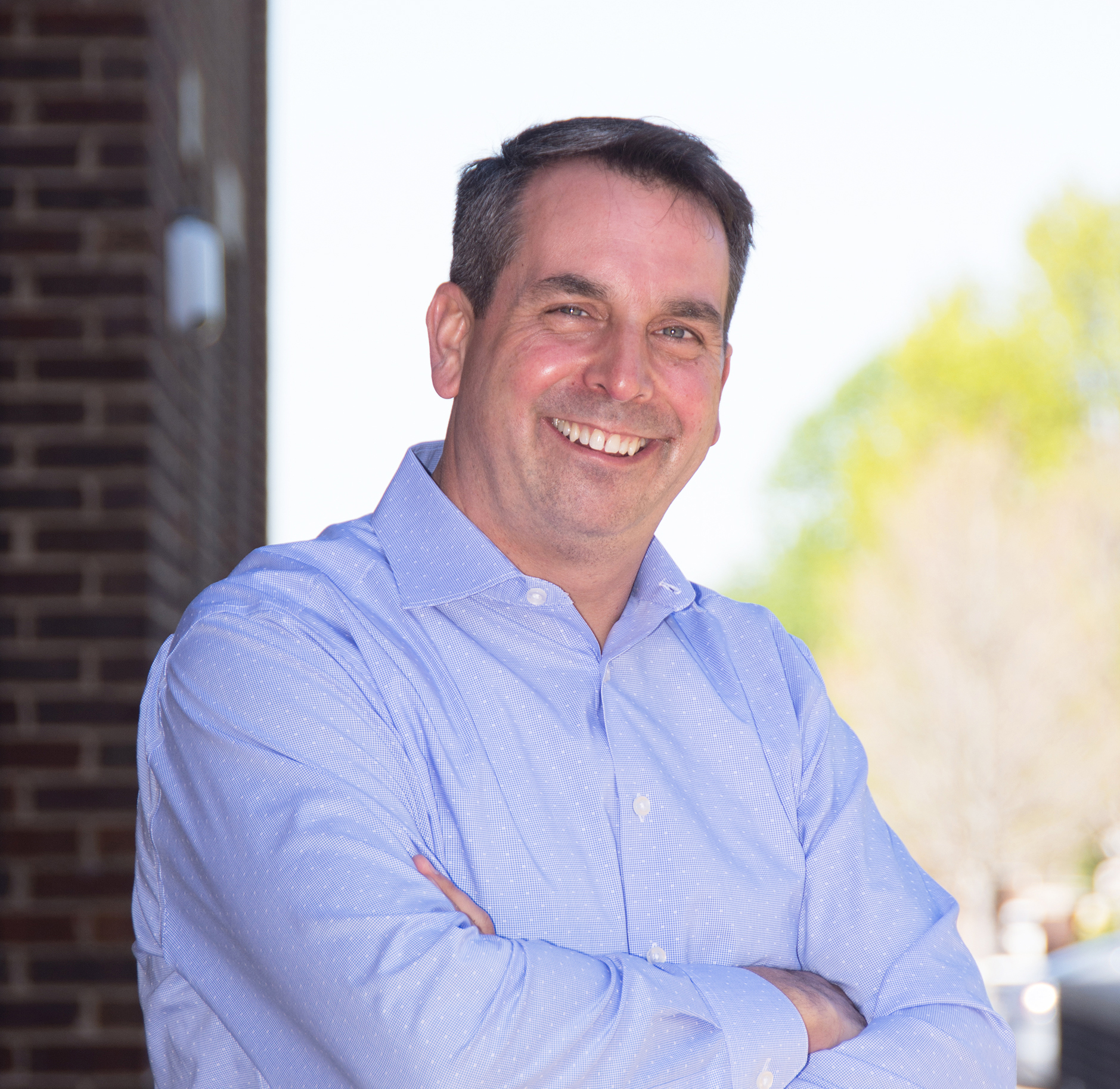 About the Host
Peter C. Atherton, P.E. is an AEC industry insider having spent more than 20 years as a successful professional civil engineer, principal, major owner, and member of the board of directors for high-achieving firms.  Pete is now the President and Founder of ActionsProve, LLC, author of Reversing Burnout. How to Immediately Engage Top Talent and Grow! A Blueprint for Professionals and Business Owners, and the creator of the I.M.P.A.C.T. process. Pete works with AEC firms and leaders to grow and advance their success through modern and new era focused strategic planning and implementation, executive coaching, leadership and management development, performance-based employee engagement, and corporate impact design.
Trace the steps to preventing and reversing burnout in you and your team.
Trace the steps to preventing and reversing burnout in you and your team.
Episode 098: Transformation, Success(ion), and Legacy Design for Smaller Firms