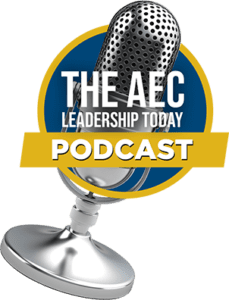 Search for other episodes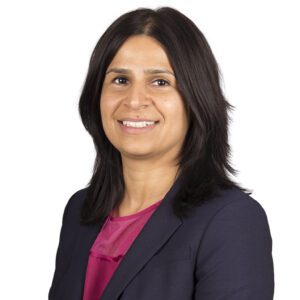 Today's episode of the AEC Leadership Today podcast features Hemna Marwah, a registered architect and senior associate at Stantec Architecture. Our topic is team leadership and development – and what team success can yield for us personally as senior leaders and managers. 
---
The Ingredients and Simple Truths for Greater Personal and Team Success in AEC
Are you frustrated by a real – or perceived – lack of engagement or initiative by those on your team or within your firm?  
Are you struggling with team accountability, learning, and growth?  
Are you at the same time feeling overwhelmed or like you are falling behind with your own advancement, growth, and development?  
Well, you are not alone!  
Today we have real solutions for you, your team and your team's team.  
Our guest is Hemna Marwah, senior associate at Stantec Architecture in Calgary, Alberta, Canada, and in this episode, she shares both the ingredients and the simple truths for what it takes to enjoy greater personal and team success in AEC.  
Although the formula for this success is straightforward, don't be fooled…  
Achieving this level of possibility and success takes work – hard work, as well as time, dedication, caring, high standards, enthusiasm, seeing the 'big picture,' and trust, yet it is all possible and easily accessible.  
This episode in particular aligns remarkably well with several recent episodes and so many other episodes shared over this past year as part of Season 3.
Your current team has more potential than you think – listen in for specific solutions to help them grow into the successful, capable collection of professionals you've always dreamed of leading.

---
"Encourage critical thinking all the time in your team. Don't just give direction all the time, ask questions. If there's something you want done, ask your team members: "How would you do it?" Get them thinking that way, then you'll find that they start understanding your train of thought. You understand their train of thought… then it's easier to delegate. It's about spending time and learning about the other person."

— Hemna Marwah
---
In this episode, we discuss:
Hemna's professional history and her various roles and responsibilities.

Her previous experiences and frustrations with leading teams.

Her personal growth and the growth she's seen in her team, as well as the improved support and passion she now receives from them.

Her realization that each and every team member has unique methods for getting the job done and the need to adapt to and support their specific processes to increase success.

The power of high standards and the benefits of an outcome-focused rather than process-focused approach to management and task delegation.

How to teach your team better problem-solving skills.

Why taking the time to truly understand and grow your team is crucial to their success, and how much time that generally requires.

The importance of creating a time for discussion and suggestions for improvement after each project. 

How one-on-one meetings make employees feel that they have a voice and are valued in your organization.

The need to invest time in each employee, even if you are already low on time.

The transition and process for building trust with your team, and how to make this process go smoothly.

How best to create safe and effective spaces for both one-on-one and group discussion. 

How to design situations for employees to fail forward and grow.

The difference between older and newer generations in the workplace, and the need for more guidance with younger team members.

How to maintain team motivation when facing remote/hybrid work models and the importance of face-to-face connection.

The difficulties faced when delegating work, and the best ways to guide your team and assign tasks.

How to encourage critical thinking within your team. 

Why "winning" and succeeding as a team is both important and reinforcing. 

The importance of allowing flexibility in your team's methods to achieving a desired outcome. 

The negative impacts of being "too busy" for your team.

The need to look beyond only "star" employees to provide growth opportunities to other members of your team who have potential but may lack confidence. 
---
"The 'go-getters' on your team are easy to spot and nurture. But, there are some team members who are really skilled, they just lack confidence. They can be real gems. Keeping that in mind, you have to know your team pretty well to recognize them. Sometimes you just have to tell them that you have their back and that you're there for them… that gives them the confidence to move ahead. There are a lot of good people on the team and they come in all different shapes and sizes."

— Hemna Marwah
---
Our conversation with Hemna was both eye-opening and confirming, and I am so grateful for her willingness to share all that's possible and accessible now, along with a number of "how-to's". I hope that the ingredients and the simple truths shared will inspire you to invest more (and differently!) in your team and its success.
---
About Hemna Marwah, Architect, AAA
Hemna Marwah is a registered architect, a LEED-accredited professional and senior associate with Stantec. Her experience in the building industry spans close to 20 years and focuses on the planning, design, and delivery of justice architecture. Hemna leads Stantec's integrated team of designers, engineers, and technologists to bring her clients' vision to reality. Hemna is passionate about designing civic spaces that bring communities together and has had the privilege of working on projects in different parts of the world, including India, UAE, Australia, and North America.
As a co-team lead of the architectural design team, she plays an important role in personnel management, mentorship, and business development. Hemna leads several office initiatives which are focused on leveraging technical design excellence and management expertise to increase staff competency on key issues that face our industry and our clients.
She currently serves on the board of the Consulting Architects of Alberta as well as the Canadian Academy of Architecture for Justice (CAAJ). Hemna has also published a white paper on the technical design for gun ranges which was published in the AIA Journal.
---
Listen here to this powerful excerpt
---
Thanks for listening to the AEC Leadership Today Podcast!
I sincerely hope you enjoyed and are energized and excited by today's episode. Be sure to reach out to Hemna on LinkedIn to learn more about encouraging and leading your team's success. If you like what you heard, leave a review on iTunes and share the podcast with your friends, colleagues, partners, and peers. Look forward to seeing you in the next episode!  
---
Resources Mentioned in This Episode
---
Other Related Resources
Are you interested in being a guest?
How to help out
Please leave a review on iTunes, Spotify and Stitcher. They really help, so thank you.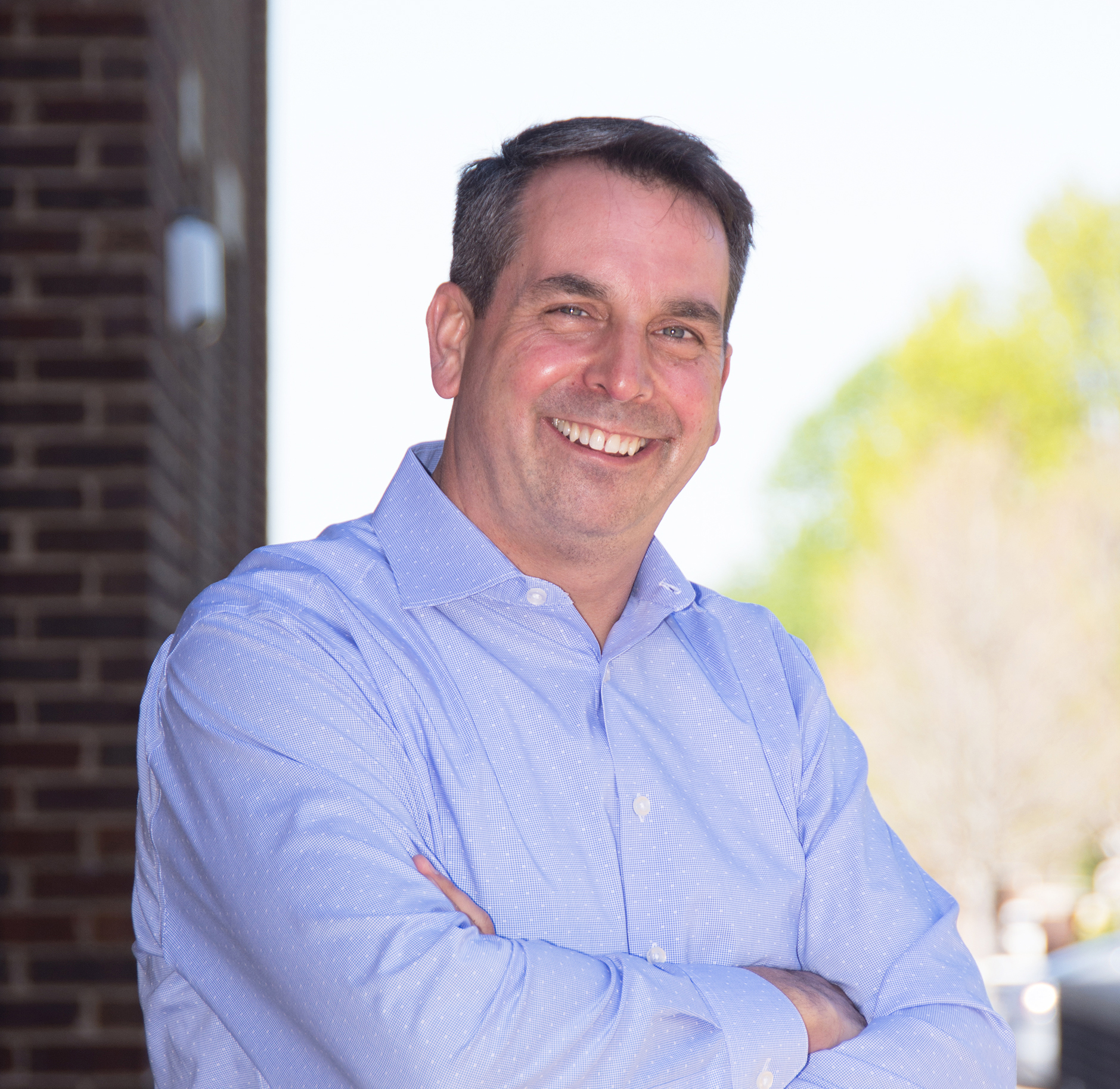 About the Host
Peter C. Atherton, P.E. is an AEC industry insider having spent more than 20 years as a successful professional civil engineer, principal, major owner, and member of the board of directors for high-achieving firms.  Pete is now the President and Founder of ActionsProve, LLC, author of Reversing Burnout. How to Immediately Engage Top Talent and Grow! A Blueprint for Professionals and Business Owners, and the creator of the I.M.P.A.C.T. process. Pete works with AEC firms and leaders to grow and advance their success through modern and new era focused strategic planning and implementation, executive coaching, leadership and management development, performance-based employee engagement, and corporate impact design.
Trace the steps to preventing and reversing burnout in you and your team.
Trace the steps to preventing and reversing burnout in you and your team.
Episode 090: The Ingredients and Simple Truths for Greater Personal and Team Success in AEC