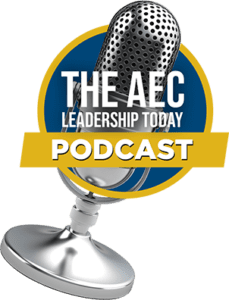 Search for other episodes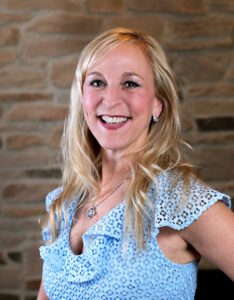 Today's episode of the AEC Leadership Today podcast features Deb Knupp, managing director at GrowthPlay. Our topic is mental health and wellness in the workplace through the lens of what's being called the "shadow pandemic" and what leaders can do to better navigate their teams and organizations through this crisis. 
---
The Urgency of the "Shadow Pandemic"
Most of us have been seeing and feeling a heightened and increasing sense of strain and distress in the workplace (and in life overall). It's been this way for a while, and it's not going away any time soon. In fact, experts are predicting that it won't peak until 2024 and that just about everyone will be affected. 
This occurrence is being called the "shadow pandemic" – the term used to describe the very real mental health cost and consequence of our individual and collective trauma experienced directly or indirectly as a result of the COVID-19 pandemic (alongside all of the other destabilizing political, social, economic, and work-related stressors being faced). 
In this episode, Deb Knupp, managing director for consulting firm GrowthPlay, explains how this already-declared health crisis and emergency needs to be seen right now as a wildfire or tsunami we can already hear the alarm bells for and see the effects of, should we choose to look and listen. 
The solution starts with us as leaders getting very clear, very quickly, about what's happening and what's coming; and then, acting with the necessary sense of urgency to effectively and strategically position ourselves and our teams for what success will demand, which is: highly emotionally intelligent, psychologically safe, and connected human-centered work cultures, and for which there is no downside! 
This doesn't happen by accident or by default, however. It takes careful design, along with a lot of developed skills and extended grace. 
---
The best possible thing you can do is get curious. Find ways to become more aware of what's occurring around you, and find ways to bridge the acceptance that this is occurring. This is impacting your organization, and right now – today – you have the most variables within your control in how you choose to respond. Curiosity and becoming conversant and aware is the first step."

– Deb Knupp
---
In this episode, we discuss:
Deb's professional background in the corporate and consulting space and how her career has been dedicated to the human experience as it relates to driving loyalty and creating conditions that are rooted in authentic relationship-building. 

What the "shadow pandemic" is and the residual consequences and echo-effects of the COVID-19 pandemic, specifically as it relates to the extended period of trauma people have experienced for more than two years. 

How experts have suggested that more lives will be lost in response to COVID than the lives lost to the actual disease itself, due to mental health, anxiety, depression, addiction and suicidality. 

The "Great Resignation" being caused by employees across all levels not feeling seen, valued, or heard. 

The need for leaders to develop the critical capacity-building skills of psychological safety, validating communication, and practicing empathy, not just being empathetic, and on how that must begin on a foundation of increasing self awareness and emotional intelligence. 

Why leaders need to recognize the fact people had very different experiences – positive and negative – throughout the pandemic.

How trauma isn't just individually experienced, it can be experienced through connections to loved ones' trauma. 

The need for leaders to accept that this crisis is happening in order to protect and sustain current and future business success – especially for those of us in professional services who rely on our employees performing at their best. 

Why assuming that everybody both inside and outside of our organization is dealing with something or some type of stress may be our best move.  

What steps leaders can take to create psychologically safe work environments and interactions with employees. 

How slight shifts in meeting facilitation and meeting management can encourage safe spaces for conversations and discussion, which can uncover significant insight into employee psyche and experience. 

What leaders can say to employees experiencing trauma or sad situations, and what they can do to actually help and support them.  

How a "work is work" mentality and invalidating the mental health crisis can put entire businesses' stability at risk. 

The importance of creating organizational cultures that allow people to bring their whole selves to work. 

How leaders today have the most variables within their control in how they choose to respond to this crisis – and how time is of the essence to develop and begin to implement an effective strategy as a top priority.  
---
"We have to create cultures that allow people to bring their whole self to work… we've got to get comfortable being uncomfortable. People are messy. Human life is messy. But, if we can create cultures that allow that mess to be restored or brought back to wholeness – and we do it in the context of work – my guess is we might be creating the kind of loyalty and longevity that will allow us to out-behave our competition and to do really impactful things in the markets that we serve and for the clients that we work with." 

– Deb Knupp
---
I am incredibly thankful for the amazing conversation with Deb and her insights into the current state of mental health and wellness in the workplace. I hope as leaders, you feel more equipped to effectively navigate and combat the effects of the shadow pandemic in your organizations and all those we touch. 
---
About Deb Knupp
Deb Knupp is a Managing Director for GrowthPlay – a consulting firm that inspires clients to achieve their growth potential through actionable research-backed strategies to accelerate revenue, improve client loyalty and motivate talent around a shared vision of success. Prior to GrowthPlay, Deb founded Akina in 2001 which was acquired by GrowthPlay in 2014.  
With over 400 professional services firms as clients and serving more than 50% of the AmLaw 200, Deb and her team at GrowthPlay have spent the last 20 years helping firms become THE place where the most profitable clients want to buy, where the most fantastic people want to work and where the most inspired leaders want to serve a bigger purpose in their communities. Before Akina, Deb was a front-line sales and HR executive working for Frito-Lay, Pearle Vision and algroup – Lawson Mardon Packaging. 
On a personal note, Deb graduated from The University of Texas at Austin with a B.S. in Speech/Organizational Communication.  She is a passionate wife and mom to three daughters, a community cultivator and crusader for the underserved, and has a zealous commitment to help make the world better by helping others become the best version of themselves.
---
Listen here to this powerful excerpt
---
Thanks for listening to the AEC Leadership Today Podcast!
I sincerely hope you enjoyed today's episode. Be sure to connect with Deb and check out the resources below to learn more about the community of people doing life-saving and life-changing work in this arena. If you like what you heard, leave a review on iTunes and share the podcast with your friends, colleagues, partners, and peers. Look forward to seeing you in the next episode! 
---
 Resources Mentioned in This Episode
---
Other Related Resources
Are you interested in being a guest?
How to help out
Please leave a review on iTunes, Spotify and Stitcher. They really help, so thank you.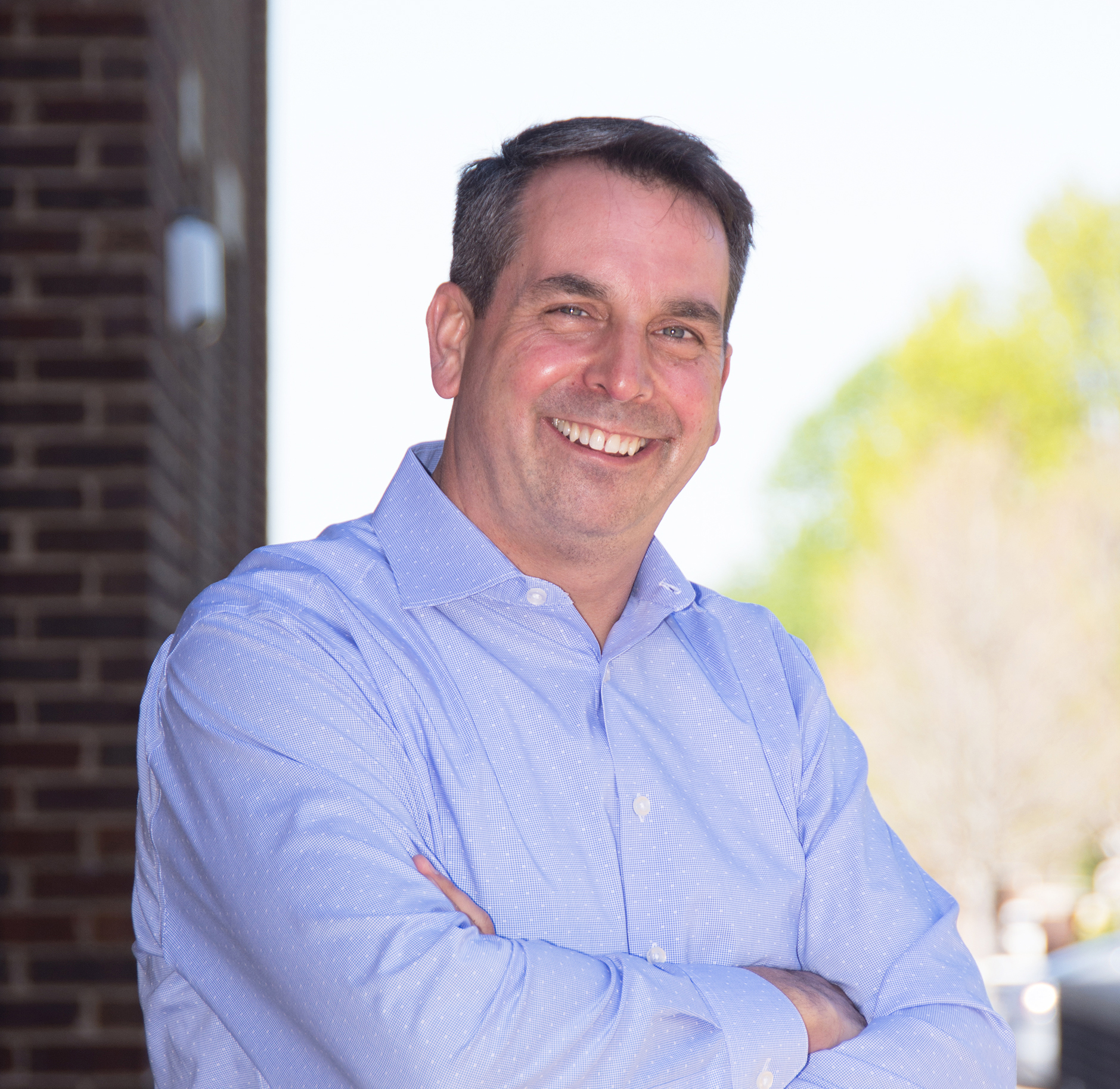 About the Host
Peter C. Atherton, P.E. is an AEC industry insider having spent more than 20 years as a successful professional civil engineer, principal, major owner, and member of the board of directors for high-achieving firms.  Pete is now the President and Founder of ActionsProve, LLC, author of Reversing Burnout. How to Immediately Engage Top Talent and Grow! A Blueprint for Professionals and Business Owners, and the creator of the I.M.P.A.C.T. process. Pete works with AEC firms and leaders to grow and advance their success through modern and new era focused strategic planning and implementation, executive coaching, leadership and management development, performance-based employee engagement, and corporate impact design.
Trace the steps to preventing and reversing burnout in you and your team.
Trace the steps to preventing and reversing burnout in you and your team.
Episode 084: The Urgency of the "Shadow Pandemic"