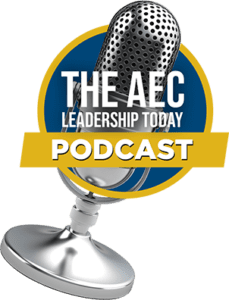 Search for other episodes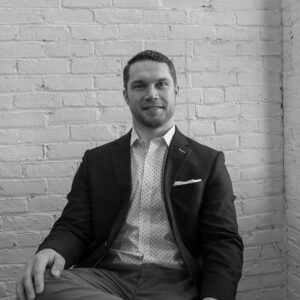 Today's episode of the AEC Leadership Today podcast features Rens Hayes, Principal and Co-Founder of H+O Structural Engineering. Since before the founding of his firm, Rens has pushed for a more modern, standardized, and value-driven approach that's more creative and less constrained than conventional models. 
---
A More Modern Approach to Work and Management
Systems, processes, quality assurance, quality control, outcomes, continuous learning, remote employees, a unifying strategy in mission, and trust: these are all ingredients for the future of work, and Rens has not only put them to use, he and his co-founder, Jeremiah O'Neill, have made them foundational to their firm.
In this episode, Rens walks us through how they approach business scale and client success through a system that is not limited by leadership, and contrast that to how our more traditional approach of "sink-or-swim" training and "just-in-time" management is more often riddled with re-work and inefficiency. H+O's approach is reflective of a more modern trend that can help position us for greater success as our world and industry continue to evolve. This approach is also reflective of Rens and Jeremiah's unique cross-sector expertise and their mission to create a better experience, which I'm thankful they're willing to share with us as we continue to kick off season 2 of the podcast. 
---
"I think if there's any one thing you want to get right, it's having your mission, vision, and values right."

—Rens Hayes
---
In this episode, we discuss:
Rens' diverse and formative experiences in AEC, how he started in the structural steel and fabrication business, and how he made his way to his firm today.

Mission, vision, and values: Rens gives us insight into how to get the most value out of these three things, which he says are by far the most important elements in running a modern firm.

Rens and Jeremiah's strategy when starting H+O four years ago, which included a focus on increasing value before scaling.

The necessity of being able to articulate your strategy and your value to your clients. This kind of clarity affords greater success both individually and as a firm.

The pitfalls of the "sink-or-swim" approach that many firms rely on for team development and project execution. All employees and managers can learn a lot while on the job, but without a proper framework, the likelihood of inefficiencies, mistakes, and rework increases.

H+O's creation of an "initial kickoff survey," which not only helps guide decisions while decreasing rework and reducing "scope creep," but also educates project teams on the go, driving up value for all.

How H+O measures performance, both in a qualitative and quantitative ways, and how H+O considers productive overhead to be "passive income hours".

How H+O was designed for remote work, what can be done to build trust, and how to smooth out some of the wrinkles as part of a continuous learning and development process.

Using the time afforded by the COVID-19 pandemic to boost networking opportunities—reaching out to clients, checking in, increasing online presence, and so on.

The major changes on the horizon due to COVID-19 and how technology may be leveraged more moving forward



---
"'Just-in-time' management is a pretty poor strategy. I think you can get into a lot of trouble, and it's going to lead to burnout with your staff if that's what you rely on to hit major deadlines."

—Rens Hayes
---
Rens and H+O's approach to AEC is changing the landscape for the better. I'm grateful that he was willing to share his forward-thinking ideas with us so that firms everywhere can begin to find a greater footing in the modern age. 
---
About Rens Hayes, P.E.
Rens F. Hayes IV is co-founder and Principal of H+O Structural Engineering, a firm specializing in mid- and high-rise building design. Their mission: A Better Experience – for their team and for their clients. As partners in the development process, they support development teams in navigating the unique challenges of each development to achieve success.
H+O serves both architects and real estate developers by helping them protect their investment. Their keys to development success: cost-effective design, support informed decisions, and meet deadlines. They are structural engineers actually focused on your results.
As a people-first organization, H+O is committed to creating a better experience for their team through transparency, trust, and opportunity. Transparency is created with strategic clarity and open-book management. Every team member is trained in financial literacy, so everyone understands how the business creates value. Trust is created through a positive work environment where accountability is driven by the outcomes everyone is working towards. Mistakes are recognized as lessons learned, provided they are leveraged as an opportunity for the entire organization to improve. Lastly, opportunity is created through an organizational structure and vision that supports growth for each team member. The culture is positioned to develop leaders who seek growth opportunities.
Rens received his BS and MS in Civil Engineering from Worcester Polytechnic Institute (WPI). Rens is a Professional Structural Engineer and Certified Value Growth Advisor. He is a lifelong learner, constantly seeking new perspectives through audiobooks and relationships. Post WPI, Rens worked for a large structural engineering firm before returning as Vice President to the family steel company, Rens Welding & Fabricating, Inc. During this time, Rens and his cofounder, Jeremiah O'Neill, launched H+O. From the very beginning, they developed a people-first organization with systems for scale. 
Rens and his wife, Allie, are happily married with two children, Rens V and Maisy. Outside H+O, Rens enjoys golf, water skiing, snowboarding, and CrossFit.
---
Thanks for listening to the AEC Leadership Today Podcast!
I sincerely hope you enjoyed today's episode. Be sure to contact Rens to learn more about H+O's modern approach to work and management, what it can do for your firm, and how to adapt to these rapidly-changing times. If you like what you heard, leave a review on iTunes and share the podcast with your friends and colleagues. Look forward to seeing you in the next episode!  
---
Resources Mentioned in This Episode
Are you interested in being a guest?
How to help out
Please leave a review on iTunes, Spotify and Stitcher. They really help, so thank you.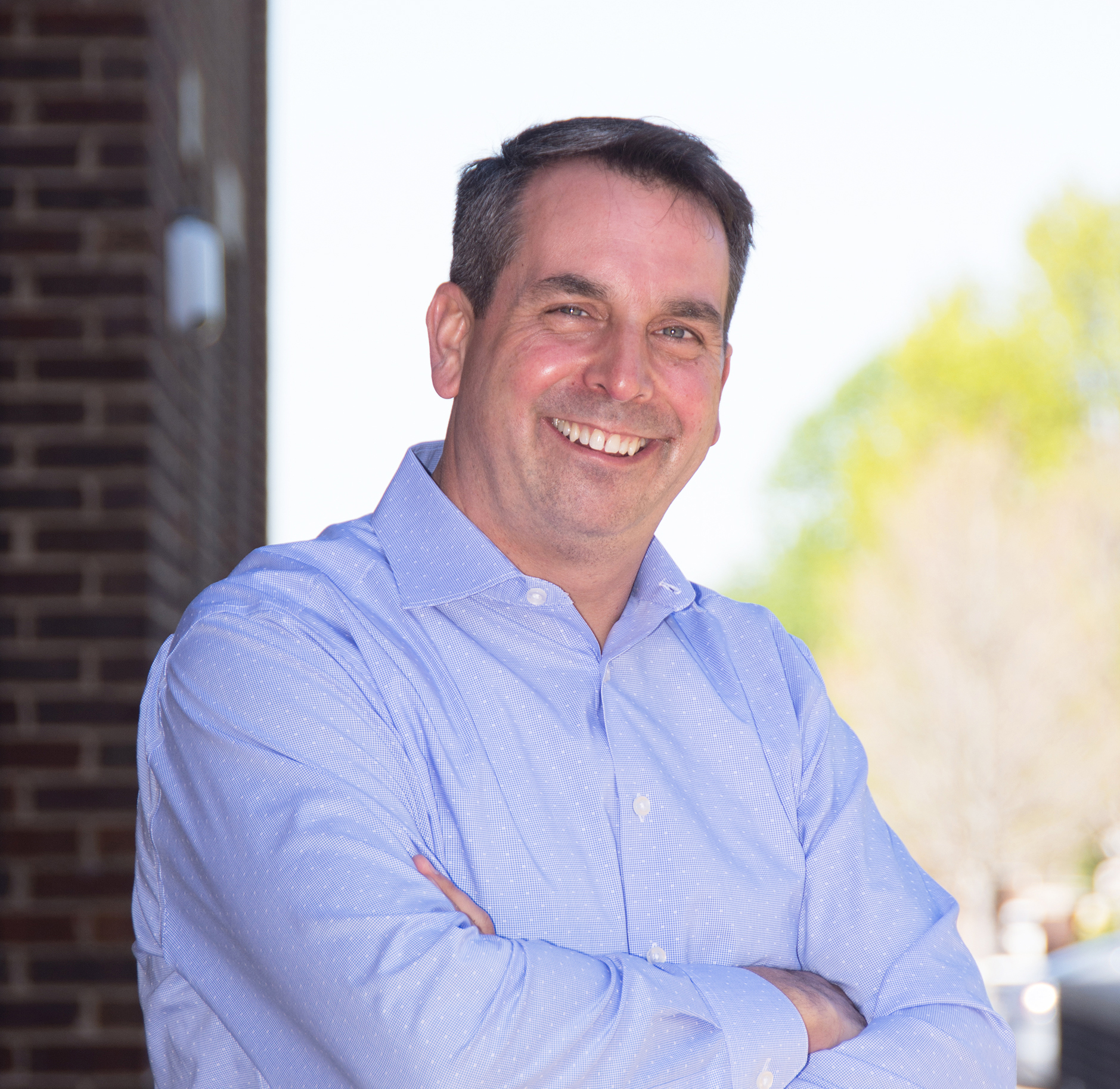 About the Host
Peter C. Atherton, P.E. is an AEC industry insider having spent more than 20 years as a successful professional civil engineer, principal, major owner, and member of the board of directors for high-achieving firms.  Pete is now the President and Founder of ActionsProve, LLC, author of Reversing Burnout. How to Immediately Engage Top Talent and Grow! A Blueprint for Professionals and Business Owners, and the creator of the I.M.P.A.C.T. process. Pete works with AEC firms and leaders to grow and advance their success through modern and new era focused strategic planning and implementation, executive coaching, leadership and management development, performance-based employee engagement, and corporate impact design.
Trace the steps to preventing and reversing burnout in you and your team.
Trace the steps to preventing and reversing burnout in you and your team.
Episode 034: A More Modern Approach to Work and Management