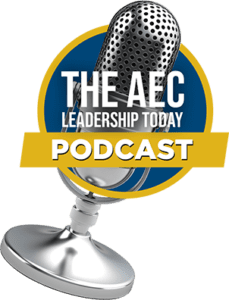 Search for other episodes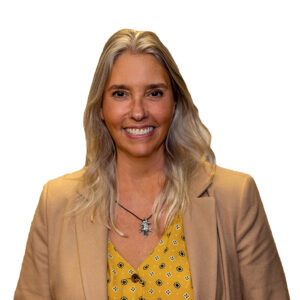 Today's episode of the AEC Leadership Today podcast features Liz Uzzo, Senior Vice President, Chief Human Resources Officer, and Partner at H2M architects + engineers. Liz embodies the fact that HR done well is so much more than just essential overhead – it's true strategic support that not only helps you succeed with leadership succession and major firm growth, it can also help you succeed during times of crisis, even when you're at the epicenter of it all. 
---
HR as a True Business Partner
This is a special episode to kick off the new season. I'm not sure where exactly to start with Liz; she's gracious and confident, practical and entrepreneurial, committed and empowering, and in many ways an HR and support discipline trailblazer – and I sensed that since the very first time that we met over a year and a half ago at the AEC HR Summit in Nashville.
---
In this episode, we dig into how HR has evolved from being transactional to strategic, how critical employee engagement is, and how HR success starts at the top, with informed, inclusive, and employee-focused leaders. Liz not only talks about showing and communicating our value—she demonstrates it. She shared both what it means and what it looks like to have HR as a true business partner helping to drive team and organizational growth and success not just in the C-suite, but throughout an organization, and the difference that it makes.
---
"HR is about leadership and it's 'top-down'. If HR is not valued by the CEO and senior leadership, you will not have a successful, empowered, and accountable HR team."

—Liz Uzzo
---
In this episode, we discuss:
Liz's unconventional path to how she got where she is today, and how she developed her career in HR, along with the importance of having a network and professional mentors.

How HR has evolved especially over the past decade. What used to be a process is now a strategy requiring higher levels of leadership and input on all sides. 

How essential it is to have CEO support. Leadership is critical to encouraging and empowering HR success. Senior leadership needs to truly believe and invest in employee engagement, not just talk about it.

Liz's work to intentionally and meaningfully improve employee engagement, communication, and inclusiveness throughout the company by setting up specific protocols and helping each department and office be informed, heard, and work as a whole.

How, based on feedback from an employee engagement survey, Liz helped design H2M's innovative HR team with generalists and specialists integrated throughout the organization. Several members of the team are embedded with operations and serve as 'business partners' helping to solve both day-to-day and strategic matters including those associated with employee and workflow management and recruiting. The team also works together to support each other, the firm, and HR's business plan goals. 

Why HR and all other support disciplines need business plans to support firm growth and add value, as well as their own mission, vision, and values to guide their actions in doing so. 

What it takes to be successful in HR today in terms of skillsets and mindset. It's not what you think, and it takes continuous training and development, and in some cases retooling.

Liz's personal experience with being open about what you want. If you want something to happen at any level of a company, you need to make your concerns public and tell people. Otherwise, you won't get done what you want to get done.

How being a true business partner and being well-integrated and coordinated with other support disciplines, including marketing, was key to Liz and her team playing such a critical and beneficial role in the face of the COVID-19 pandemic – and this was especially critical since H2M is based in the New York City metro area, our original epicenter for the virus.

How Liz sees COVID-19 changing work and training and development moving forward.

Liz's parting words to encourage us to show our value, set up essential communication protocols, and stick to them. 
---
"I've always had this mantra: if you want something, say it. Don't think that someone else is going to figure it out for you or see that you want something… if you don't say what you want, if you don't speak up, you're definitely not going to get it."

—Liz Uzzo
---
Liz's experiences and insights are inspiring and provide a roadmap for firms everywhere looking to grow and improve. Leaders should especially take note at the top-down approach she mentions—real change and the most effective human resource management starts with you.  
---
Elizabeth C. Uzzo, SHRM-SCP, SPHR
Liz has been with H2M architects + engineers since 1987. As H2M's CHRO, Sr. Vice President and Partner, she provides our executive leadership team with advice, guidance, and direction on all aspects of H2M's human resources. She leads and directs a human resource team of professionals with the objective to achieve excellence in everything we do with a focus on H2M's core values.
Highly active within the A&E industry, she has worked closely with peer groups over the years to bring to H2M 'first-in-class' HR organizational clarity on operational structure, employee development, recruiting/retaining talent, risk mitigation, regulatory compliance, work force, and succession planning. She has spoken at national industry conferences on topics such as employee engagement and best practices in human resources.
Liz received her undergraduate degree from New York Institute of Technology [NYIT] in Hospitality Management and later went on to obtain a Master's Degree in Human Resources Management and Labor Relations. She currently holds senior level certifications from the Society of Human Resource Management [SHRM the largest professional organization representing HR Professionals], and the Human Resources Certification Institute [HRCI].
She is active in a number of charitable and civic organizations such as The INN, MSKCC Cycle for Survival, The NYIT HRM Graduate Program Advisory Board and Alumni Board, Leadership Huntington Board and a member the Long Island Chapter of SHRM.
She is a lifelong resident of Huntington and currently resides in Dix Hills with her son.
Prior to joining H2M, Liz worked in the restaurant industry as a pastry chef and owned a commercial longline fishing vessel. She represented the fishing industry across the eastern seaboard and the Gulf of Mexico in government to ensure fair representation in this community. Liz's passion has always been to be an advocate for others to ensure fair treatment for all.
---
Thanks for listening to the AEC Leadership Today Podcast!
I sincerely hope you enjoyed today's episode. Be sure to contact Liz to learn more about HR, how it can be one of the strongest driving forces of your firm, and what it means to be a strong leader in the workplace. If you like what you heard, leave a review on iTunes and share the podcast with your friends and colleagues. Look forward to seeing you in the next episode!  
---
Resources Mentioned in This Episode
Are you interested in being a guest?
How to help out
Please leave a review on iTunes, Spotify and Stitcher. They really help, so thank you.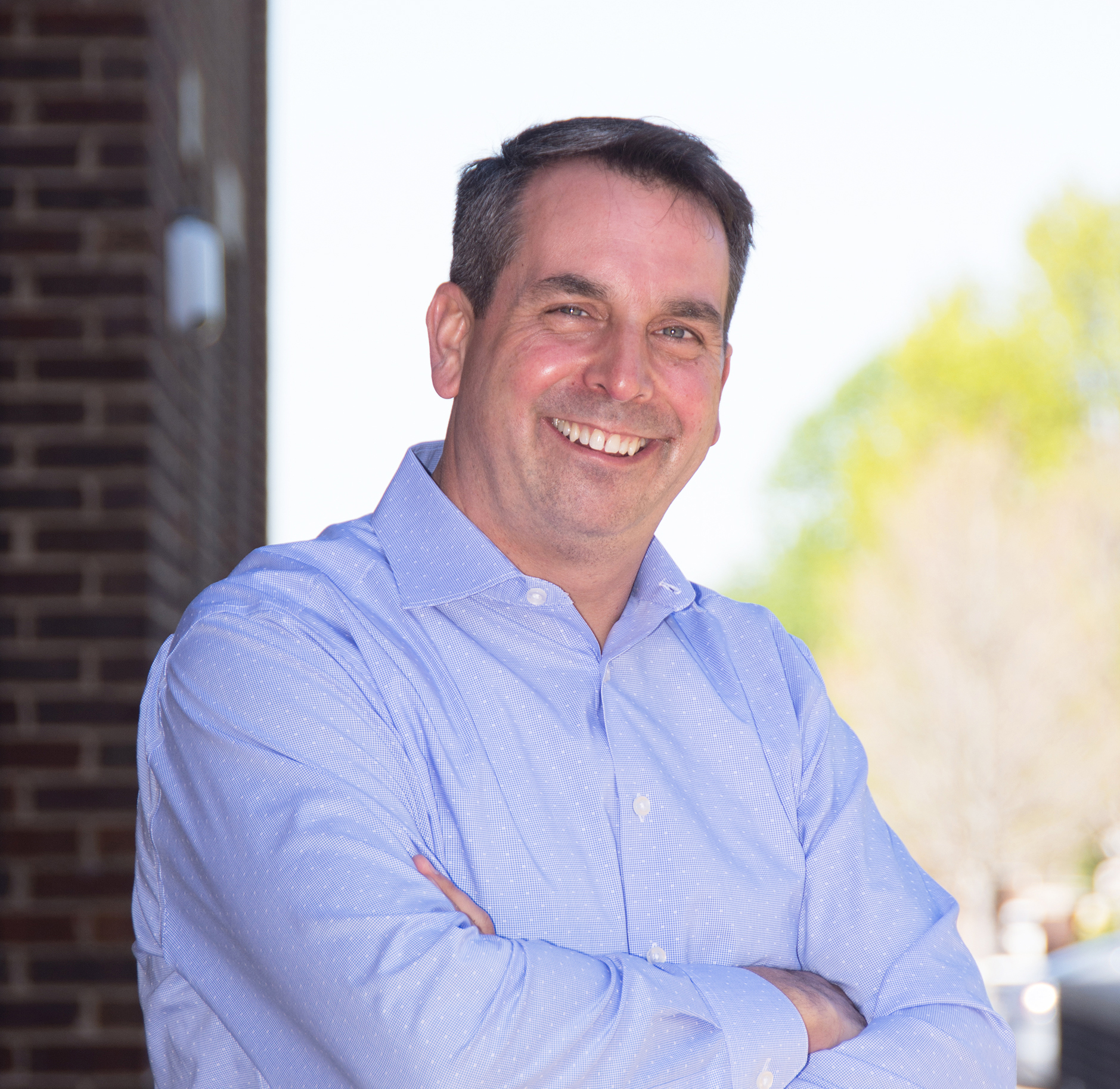 About the Host
Peter C. Atherton, P.E. is an AEC industry insider having spent more than 20 years as a successful professional civil engineer, principal, major owner, and member of the board of directors for high-achieving firms.  Pete is now the President and Founder of ActionsProve, LLC, author of Reversing Burnout. How to Immediately Engage Top Talent and Grow! A Blueprint for Professionals and Business Owners, and the creator of the I.M.P.A.C.T. process. Pete works with AEC firms and leaders to grow and advance their success through modern and new era focused strategic planning and implementation, executive coaching, leadership and management development, performance-based employee engagement, and corporate impact design.
Trace the steps to preventing and reversing burnout in you and your team.
Trace the steps to preventing and reversing burnout in you and your team.
Episode 033: HR as a True Business Partner