The Power Has Shifted: Staying Relevant as an Organization
Business leaders and owners have traditionally enjoyed a firmly-cemented corporate hierarchy that clearly skewed power dynamics in favor of the organization.  However, in the modern workplace, professionals are more emboldened to pivot away from organizations or careers as a result of burnout and disengagement and a desire for greater meaning, purpose, and impact.
In an environment once driven from the top down, forward-thinking organizations, technological advancements, and an evolution in how work can be done now offers alternatives to the perpetual corporate grind.  As a result, there are more options than ever before for employees – especially those highly talented.
Individuals seeking greater work/life balance and personal fulfillment now know they can have it all.
---
Dedication out of Obligation
Loyalty to and longevity with an organization or career path has conventionally been one of the most valued traits on a resume, leading many professionals to ride out periods of discontent.  Although dissatisfied employees have always had the option to explore job opportunities elsewhere, leaving a well-established position in an organization for a new opportunity came with potential or at least perceived risks.  Long-time employees, in particular, contemplating a career move would face increased inner-conflicts about losses of flexibility and seniority and other factors of uncertainty that would serve to trap them.
Employees who stay out of obligation rather than motivation often develop a sense of "presenteeism," or being present but not fully motivated, focused, or productive at work.  This is as costly to organizations as is the cost of high-capacity employee turnover… and is toxic to culture.
---
High-Achievers Have Options
In addition to meeting our desire to provide for ourselves and our families, today's most ideal jobs encourage employees to fulfill their professional duties while simultaneously actualizing goals for personal growth, meaning, and purpose.
As more progressive organizations begin to recognize and combat the warning signs of professional burnout, disengagement, and discontent with workplaces as they are, top talent is more likely than ever to be lured away by competitors offering more, outside interests, and even alternative careers.
For many who have for years operated with a near singular focus on work, volunteer and philanthropic endeavors are filling a major need and desire to connect more with others and their communities as part of having a full life.  This often diverts at least a portion of the "discretionary effort" coveted by organizations.
Early exits or retirements to encore careers are also in vogue.  The freelance or "gig" economy is strong and growing and is encouraging and supporting both second careers and side-hustles.  Entrepreneurship is booming, and tools to help both the serious and more hobby-minded venture-seekers are pretty much everywhere these days.  This is in addition to costs and barriers of entry into markets being lower now than they have ever been in history, thanks to the democratization of technology, the internet, and numerous social media platforms.
---
This Doesn't Need to be This Way
It hurts organizations to lose smart, motivated, and talented people – especially those who have committed years to mastering their craft and often wired to achieve.
Making the situation even more tragic is that many are choosing to do something different just to cope with the effects of professional burnout and disengagement or choosing to move into situations that can provide them greater meaning and purpose and new challenges otherwise unavailable.
Leaders and organizations have the power to change this!
Our work can have greater meaning, purpose, and impact, and our organizations can attract, retain, and grow talent.  To do so, however, leadership must make understanding and addressing these needs a real priority, not just a competing priority.
---
A way to begin to understand and act on these needs is to work through the I.M.P.A.C.T.TM Process which includes the elements of:
I – Inventory:
To Inventory and understand your present situation, goals, and gaps internally and externally.
M – Mission:
To understand and redefine your Mission to ensure it is able to attract, retain, grow, and inspire top talent and top customers.
P – Plan:
To design a strategic and effective Plan to align organizational goals with interests and passions to provide greater meaning and purpose; to create co-learning, co-creation, and co-branding opportunities to increase buy-in and ownership; and to redesign the workplace to minimize the negative and maximize the positive. A strategy for maximizing talent engagement and growth often includes designing effective external and corporate social impact programs and initiatives that align specific internal interests, skills, talents, assets, gifts, and experiences with specific external opportunities.
A – Authenticity:
To develop and refine your leadership and organizational Authenticity to ensure you are credibly able to succeed with the plan.
C – Capacity:
To create organizational Capacity to successfully support and execute the plan.
T – Trigger:
To Establish the framework and steps to Trigger organizational action to realize the benefits of the plan.
---
Addressing organizational needs in such a manner will immediately improve employee engagement, trust, and retention… and employee retention is the best strategy to win – especially in a tight labor market.
"Truly addressing employee burnout and disengagement and replacing them with opportunities to grow, develop, and have impact is the best strategy for organizations to retain top talent."

-Peter C. Atherton
Addressing these needs in a strategic and methodical manner will also improve an organization's culture and image, and begin to attract.
Top leaders and organizations attract top talent… and this is a much better and less costly alternative to having talent feeling obligated and trapped or being forced to lower hiring standards just to get people in the door to meet short-term needs.
Times have changed.  The power has shifted.  Leaders and organizations must respond to stay relevant and to win.
To your winning,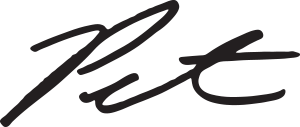 PS – Ready to increase your engagement and your impact?  Check out our Fast Start Programs.
PSS – Do you want to learn how to excel and prevent burnout in you and your organization?  Check out relevant and important chapters of my book "Reversing Burnout" for FREE by clicking HERE.
Check out too the AEC Leadership Today Podcast designed exclusively for leaders who want to stay relevant and effective and help their firms grow and prosper during all times >>  HERE!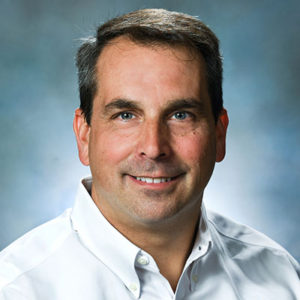 Pete Atherton
About the Author
Peter C. Atherton, P.E. is an AEC industry insider with over 30 years of experience, having spent more than 24 as a successful professional civil engineer, principal, major owner, and member of the board of directors for high-achieving firms.  Pete is now the President and Founder of ActionsProve, LLC, author of "Reversing Burnout. How to Immediately Engage Top Talent and Grow! A Blueprint for Professionals and Business Owners", and the creator of the I.M.P.A.C.T. process.  
Pete is also the host of The AEC Leadership Today Podcast and leads The AEC Leadership Mastermind. 
Pete works with AEC firms to grow and advance their success through modern and new era focused strategic planning, executive coaching, leadership and management team development, performance-based employee engagement, and corporate impact design. Connect with him through the contact link below.
Trace the steps to preventing and reversing burnout in you and your team.
Trace the steps to preventing and reversing burnout in you and your team.
Are you feeling overwhelmed, or are you burning out?
There is a big difference and each requires a different approach. Take this FREE quiz to find out where you stand and learn exactly how you (and your team!) can get back on track.
The quiz is currently undergoing routine maintenance and is unavailable at this time. Please check back again later.
Are you feeling overwhelmed, or are you burning out?
There is a big difference and each requires a different approach. Take this FREE quiz to find out where you stand and learn exactly how you (and your team!) can get back on track.
The quiz is currently undergoing routine maintenance and is unavailable at this time. Please check back again later.
The Power Has Shifted: Staying Relevant as an Organization