Leadership Growth and Excellence Fast Start Program
Leadership is Everything
Leaders and Leadership Teams:
Do you want to be:  
More effective,
More relevant,
More differentiated, and
Have greater influence to drive results both today and over the long-term?
…but find that you are often too committed to the past or too consumed by the present to plan or implement the changes you know are needed?
…and, at the same time, realize that – in addition to business strategy – you must also take the lead on culture, diversity, sustainability, and innovation to ensure success and inspire greater commitment and loyalty?  
You are not alone.  
You just need a new process and a fresh plan… and we can help.
Our Leadership Excellence Fast Start Program is designed to position you and your team, to take on and succeed in some of the most significant workplace challenges and marketplace opportunities facing us today.
Our program can also be designed to effectively engage and align you and your HR, marketing, sales, and business development teams so that you can immediately begin to standout more throughout the workplace, marketplace, and recruiting space.
Bring you up to date on industry and social shifts that continue to affect your clients, your employees, you, and your organization

Refocus your attention on the elements that drive today's growth and success beyond just better "EX" and "CX".  These include a deep focus on all

 of the 4Ps: projects, profits, people, and purpose

Ensure a system designed for excellence and high-performance without burnout

Create an action plan that works for you and your goals in

your

context

Design the system to execute your plan and realize your results
As leaders, sometimes we just need to regroup and refocus with a fresh perspective and proven approach from someone who has been in our shoes.
Our Leadership Growth and Excellence Fast Start Program is designed with a combination of workshops, peer-to-peer, and one-on-one learning modules… and can be delivered either on-line or in-person.
We can also customize to supplement your related strategic planning efforts.
Contact us today to begin to achieve your true excellence now.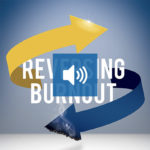 Listen Now to One of The Most Important Chapters in "Reversing Burnout" for FREE!