Management and People Skills Mastery Fast Start Program
We've heard and read the statistics:
The vast majority of managers are promoted based on their technical skills.

Employees most often leave managers, not organizations.

The relationship with one's direct supervisor is 70-percent of the variance on employee engagement.
Leaders:
Why just hope for high performance? 
Why leave employee engagement, development, and retention to chance?
Why take the risk on unplanned, disruptive, and costly employee turnover?
Design the high-performing environment that will attract, engage, develop, and retain your best talent. 
Although essential, succeeding today as an individual, team, and organization requires more than great "project" and "profit" management focused solely on scope, schedule, and budget.  
To succeed today, we also need to have high-levels of effective "people", and "purpose"  management.
We have designed the Management Mastery Fast Start Program to do just that.  
This program will help you and your team:
Develop awareness and skills around emotional intelligence, coaching, mentoring, and modeling needed to perform, as well as attract, engage, develop, and retain talent in the workplace.
Develop strategies and tools to connect your organization's mission, vision, and values with client success and your employees' goals.
Identify areas of the work, workflow, and the work environment that will improve results.
Align priorities and incentives with overall organization growth and profit goals.
Our program is designed with a combination of workshops, peer-to-peer, and one-on-one learning modules… and can be delivered either on-line or in-person. 
We can also customize to supplement to your on-going project management or other training initiatives.  
In addition, we have select partners with particular expertise we draw upon when desired and advantageous to help us deliver exceptional results.
Leaders… Ensure your effectiveness by setting your management team, employees, and organization up for success today:    
Help your managers turn projects into opportunities for engagement, growth, and innovation.
Help your employees turn their job into a career with greater meaning, purpose, and connection.
Help your organization inspire performance and loyalty day-in and day-out.
Contact us today to begin to master your management success.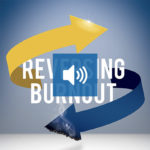 Listen Now to One of The Most Important Chapters in "Reversing Burnout" for FREE!